Walking the Aisles at the Longhorn Store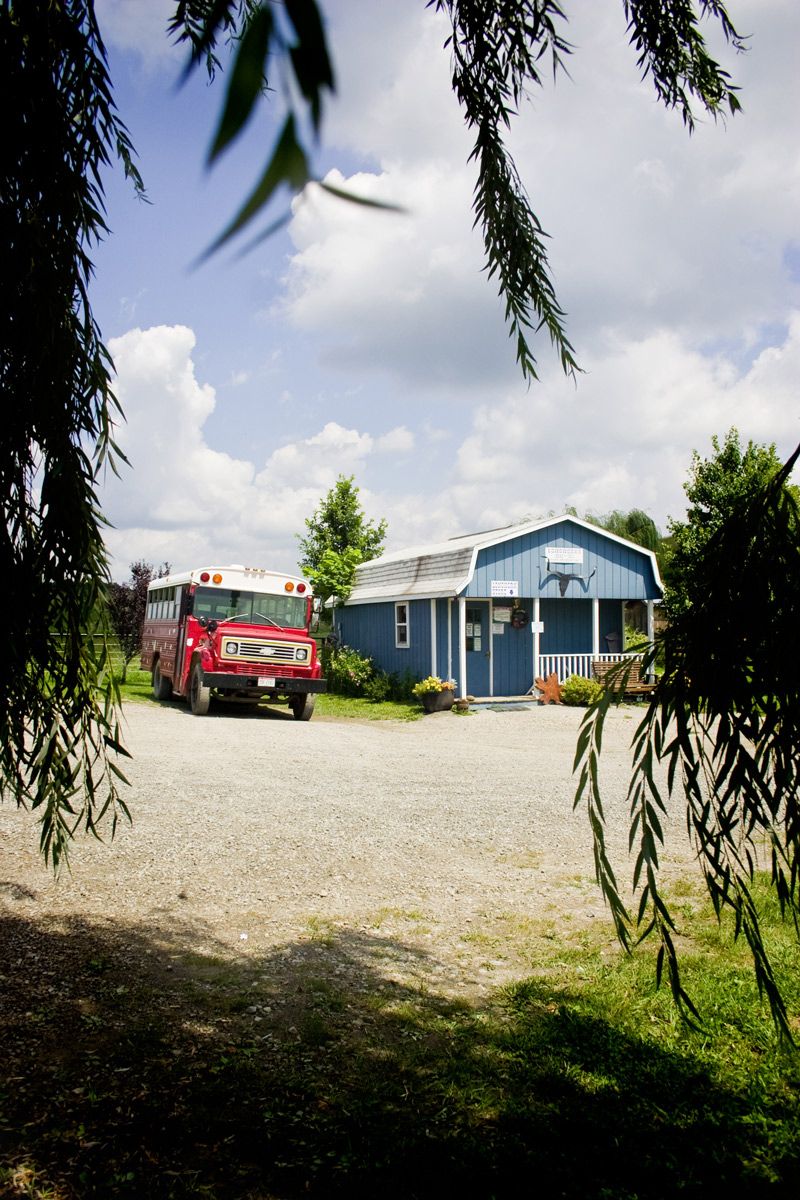 From the first 16′ X 20′ building designed 13 years ago, to the new fresh LONGHORNS HEAD TO TAIL STORE has been an enjoyable evolution. The original barn-shaped blue building was a humble place to start an all natural beef sales business. The road to this modern destination site in place today has been a growth pain/joy combo.
The grand opening was Summer of 2012. The multiple use facility was designed to increase beef sales, but additionally the design was an entertainment point for thousands of tour guests who do the public bus tours on nearby Dickinson Cattle Company. Many attended the grand opening with celebrity guest Vladimir Koloff, World Champion Wrestler. Here are a few of the interesting points of design and history that make the LHTT Store not just another Appalachian shop, but a unique Western Horn Emporium. Come now and walk the aisles at the Longhorn store.
History: In 1972 western movie giant, John Wayne attended a Quarter Horse sale at the Tee Cross Ranch near Colorado Springs, Colorado. While there, he was the special guest of ranch owner, Robert C Norris. Norris had a beautiful western office joining the indoor arena where the sale was held. As John Wayne went through the big door to the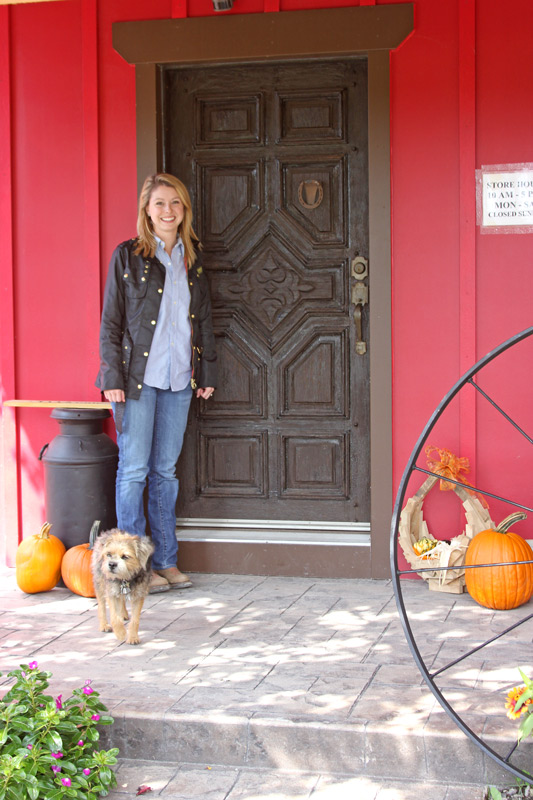 Norris office, Darol Dickinson noticed the unusual Mexican hand carved door. Later Norris, a life long friend of Dickinson told him the door was carved by master craftsman Mark Rameros of Taos Wood Work in New Mexico. Dickinson, who was building a new edition to the family home, went to Taos, ordered the exact same door carved ($1200) and it became the front entry. When the Dickinson family sold the ranch in Colorado, the door stayed. Later during a visit to Colorado Dickinson noticed the Mexican door had been removed. After door-talk with the ranch home owner, his wife wanted a door with a window, so the $1200 door was replaced with a $79 plastic door. With some serious negotiation, Dickinson bought the old Mexican door for $300 with the original hardware and frame. It was hauled to Ohio in a cattle truck, and 10 years later the LHTT Store needed a special door. The door had twisted and acquired wasp mud burrows like cement into the carved door. These were steel brushed off and Dickinson with grand daughter Kara re-finished the door back to an original appearance. As the LHTT Store was built, Chad Dickinson the builder, fitted the old Mexican door into an entry with a built-in twist to exactly fit the door. As guests to LHTT enter the front door, it is noticeably thousands of miles of travel, years of Mexican craftsmanship and a major labor of love. Now you are in the store, walk the aisles and enjoy.
For many years the ranch has built fences to contain the herd. Some fences crossed timber areas where less than "piano bench" quality hard woods were removed. Rather than dispose of unsellable woods, boards were cut and planed for future use. When time came to build a store hundreds of board feet of beautiful knotty popular and walnut were used to line the walls. The jewelry display case is knotty hickory. The documentary theater background is popular.
Doing Business:
Hours are 10 AM to 5 PM every day but Sunday. Extra hours by appointment. Customers who purchase halves of beef or other store items can call in advance for a personal store opening. Call 740 758 5050. Special appointments can be arranged when staff is available.
Better Than Organic: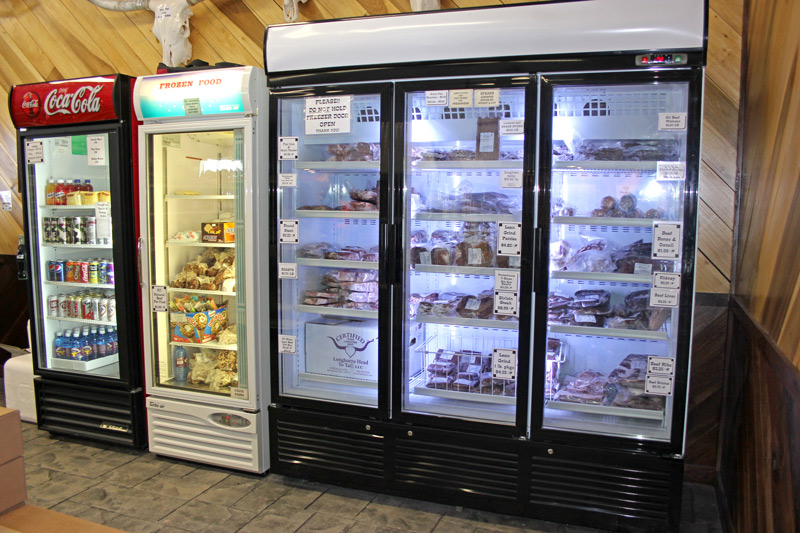 The patented logo CERTIFIED TEXAS LONGHORN BEEF is part of the label on most LHTT beef products, yet the BETTER THAN ORGANIC description further describes the feeding, growing, grazing and handling process of cattle developed for store products. Check out BTO at http://head2tail.com/better-than-organic/. With only a few exceptions cattle used for meat sales are a "one owner" steer. These carefully bred, lean, healthy, mostly grass fed cattle, are not part of the garden-variety meat animals hauled and traded around the globe. They are born and raised on the grassy hills of Belmont County Ohio in the Appalachian Foothills.
Purchasing Family Foods:
Over 70% of LHTT clients are repeat buyers. First purchases may include some sampling of the 95% lean grind, all grass fed beef. Steaks are most always in inventory of all the normal cuts. Liver, ox tail, brisket, flat iron, beef ribs, beef fat, summer sausage, jerky, smoke sticks and ring sausage are available. After the first test most people find bulk purchases of halves of beef reduce their meat costs by 20% to 25% compared to regular grocery store small packages. It takes a plan to change from small frequent purchases to bulk. However, once the change is made LHTT provides the price, quality and service.
Where to Purchase:
LHTT is not at any farmer's markets, restaurants or generic stores. All purchases avoid the middle traders and short cut the savings from the grower direct to the consumer. As a result of this direct sales plan all LHTT product can be picked up at the ranch store. Shipments of product can be economically delivered, frozen, within UPS zone #2, which is all of Ohio and part of 4 joining states.
Pet foods: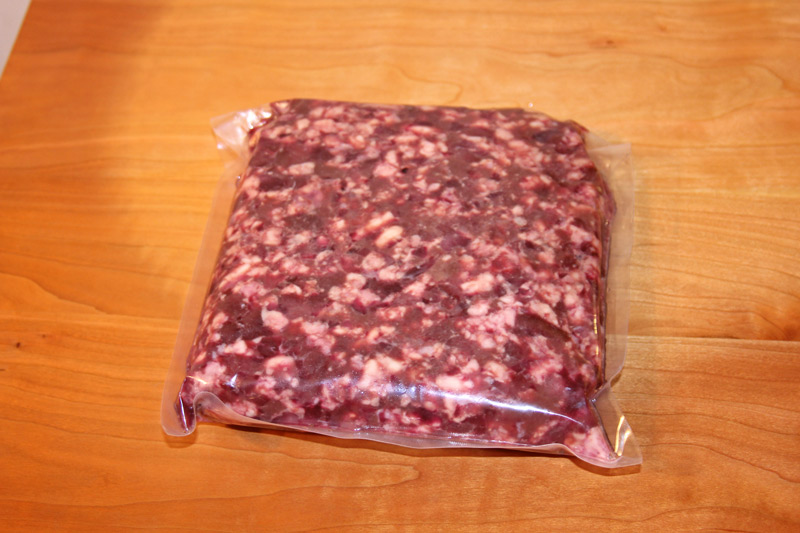 Several years ago a small market started for the pet industry. Pet owners are always hunting something un-laced with cheap grain screenings, imported econo fillers and liquids. Those who love their companion animals want healthy pet product. Although most pet food products are full of grains, it was never a dogs idea to eat corn or they would be living in every farmer's corn field for lunch. At LHTT a 100% beef pet food is available, and even more economical than highly advertised pet foods that "contain" real beef. The grass fed beef fat will increase hair gloss, and add real omega 3 to the diet. The formula is a blend of beef liver, kidney, and fat trim in a chilli grind, one or two pound pack.
All Kinds of Horns: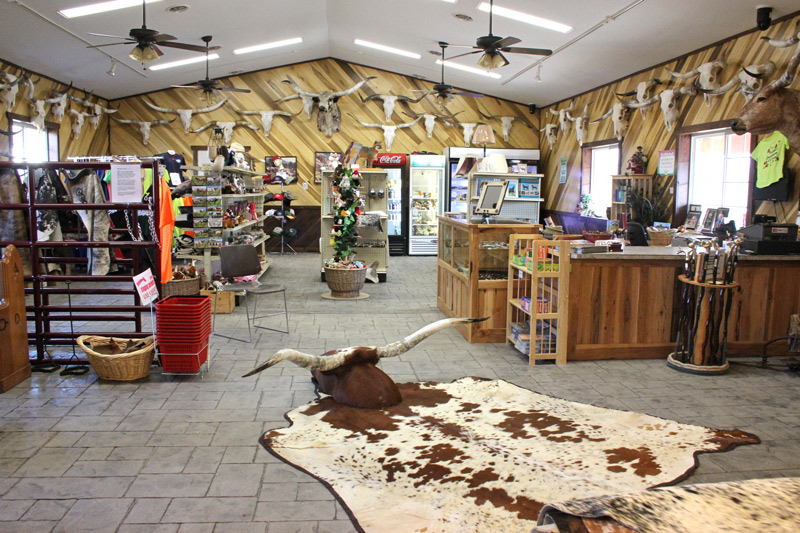 Store walls are much like a museum or horn gallery. Horns may be purchased by the inch for individual horns, small mounted horns, or polished skulls from real Texas Longhorn steers grown on the ranch. A few full shoulder mounts are available, but often (request to be on the waiting list) sell promptly. On a smaller scale, beautiful horn jewelry of ear rings, necklaces, and bracelets are available. All hand made on the ranch — no two alike.
Waste Not: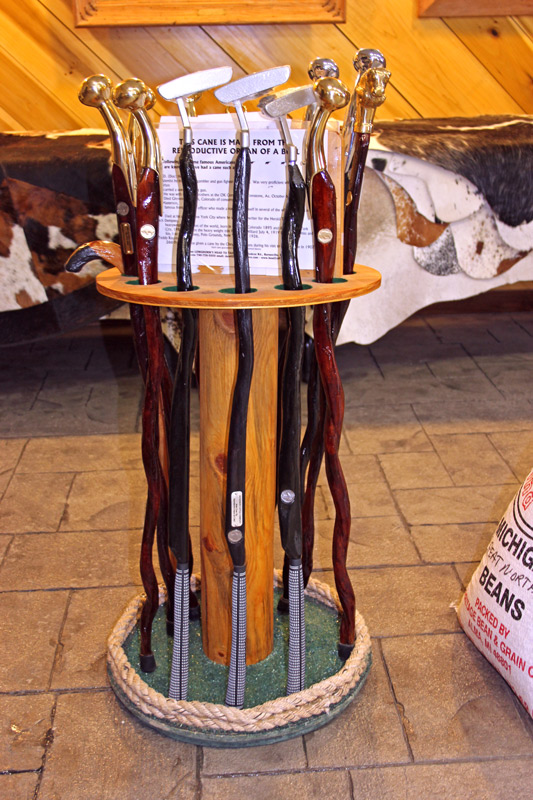 Formal ladies purses are designed from the vertically swinging, Saco de Toro. See these on the mail order section. They are really nice. Not to be up scaled, bull pizzle walking canes and golf clubs are the elegant thing. Colorful tanned hair-on hides are available in all sizes and patterns. Mounted bull tails are the "end" thing. Leather riding and dress chaps made of Longhorn color hides both bat wing cut and chinks.
Emergency Food Provision:

The rapid growing market to be "family safe" in case of weather disasters or emergency events is a plan of love. Although there are recommended preparations for a total storage plan http://head2tail.com/emergency-food/, the LHTT Store has

important protein products including heat and serve beef, turkey, and pork. Six types of beans are available (Great Northern, Red Kidney, Pinto, Cranberry, Black and Navy) in 50 lb sacks starting at only $48. One sack will make over 700 high protein meals. Special buckets of pintos, blacks, and navys are available in air tight 20 year process packing.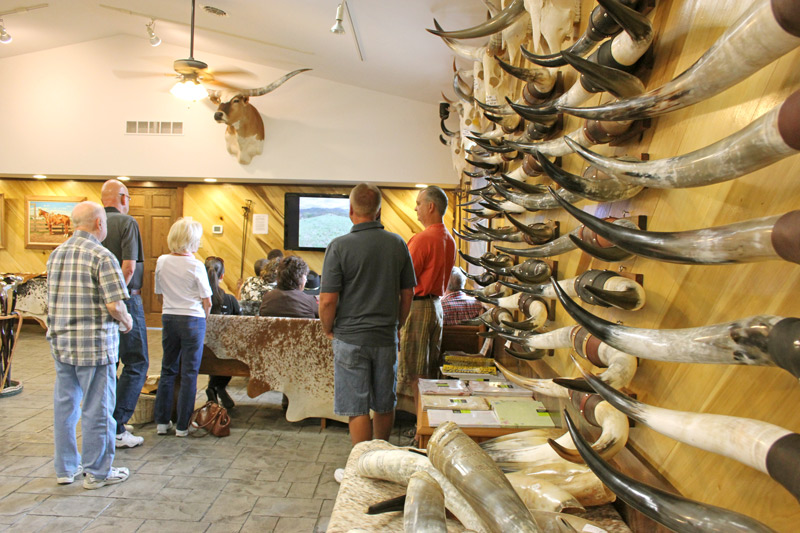 The Longhorns Head to Tail Store is not Walmart, Safeway or Neiman Marcus, but you are wise to check out LHTT inventory before you spend major dollars at those other high price spreads.